Welcome to the John Anthony Vineyard Blog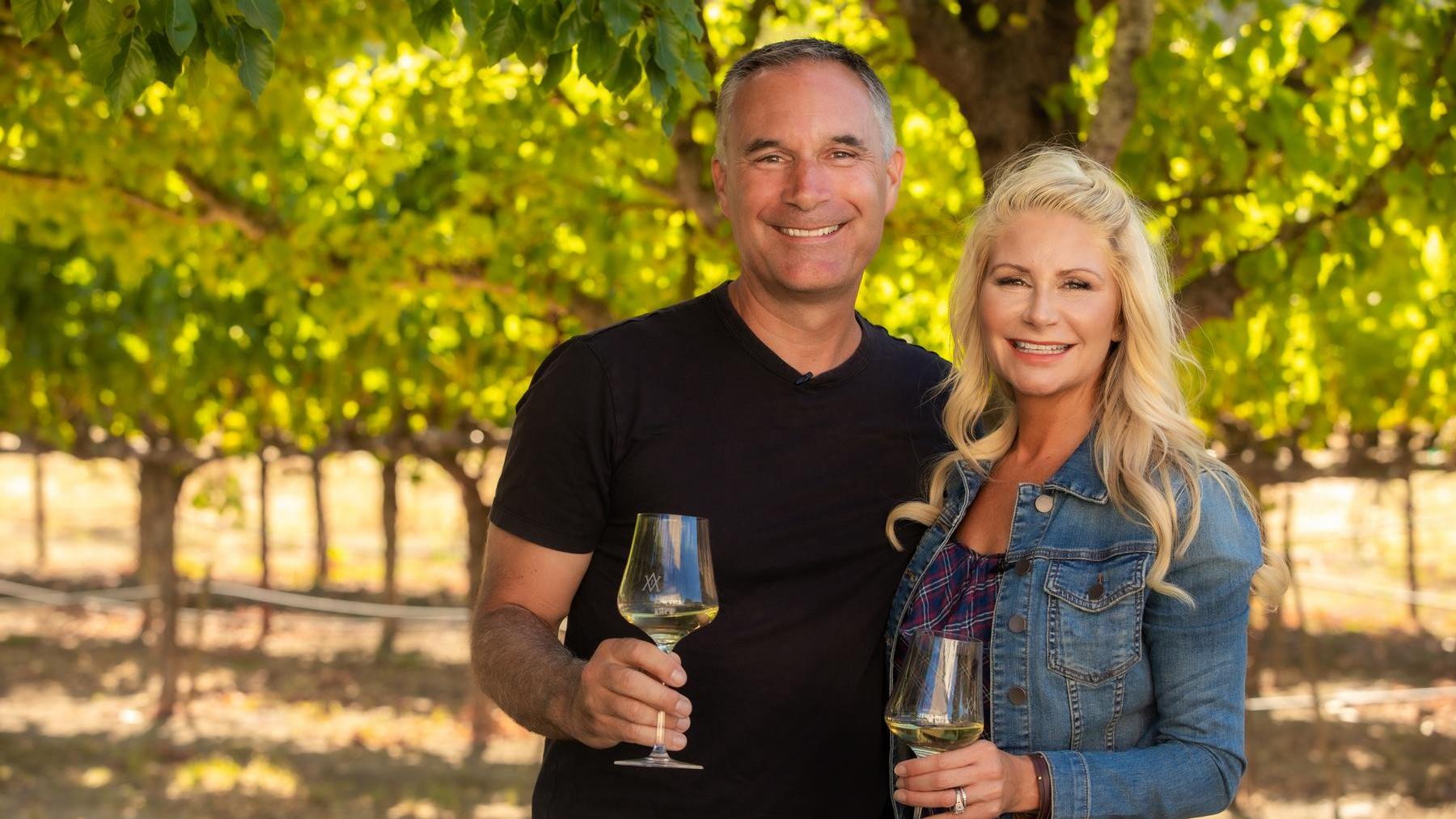 Each year at John Anthony Vineyards, we renew and celebrate our fundraising efforts in support of philanthropic events that positively impact the community and beyond. We proudly announce the upcoming partnerships in the continued celebration of John Anthony Vineyard's 20th anniversary.
John Anthony Vineyards has been an active supporter of the V Foundation for Cancer Research for over 10 years. We are honored to be a part of the 25th year of the V Foundation's Wine Celebration weekend in the heart of Napa Valley on August 3-6, 2023.
John Anthony will bring a taste of the 20th Anniversary Dinner Series to the Rock the V party and concert on August 4, 2023, with special pourings and gourmet pairings including Regiis Ova caviar and Hog Island oysters. Paired alongside exclusive John Anthony wines like La Dame Michele Blanc de Mélange, Sauvignon Blanc from Los Carneros, Reserve Chardonnay, Syrah from Los Carneros, and Cabernet Sauvignon from Napa Valley. All proceeds from this premier wine country fundraiser will benefit the V Foundation for Cancer Research, a non-profit organization founded by ESPN and legendary basketball coach, Jim Valvano, to support cutting-edge cancer research with one collective goal–Victory Over Cancer.
"John and Michele have been long-time supporters of the V Foundation, both at the Wine Celebration and our other events held across the country," said Jane Baer, Managing Director of V Foundation Wine Celebration. "In our milestone 30th year as a foundation and 25th anniversary of the Wine Celebration, we are grateful for their advocacy and generosity as we work to create a world where no one will fear the word cancer again."
John Anthony Vineyards will also support as the Presenting Partner of Harvest STOMP, a beloved fundraising event supporting Napa Valley Grapegrowers and the Napa Valley Farmworker Foundation, taking place on August 26, 2023. Throughout the event, John Anthony will be pouring exclusive John Anthony wines like La Dame Michele Blanc de Mélange, Sauvignon Blanc from Los Carneros, Reserve Chardonnay, and Cabernet Sauvignon from Coombsville.
As STOMP's Presenting Partner, John Anthony Vineyards will dedicate funds, resources, and wines to the event which raises millions of dollars each year to provide education that supports the preservation of ag land and addresses wildfire, water, soil and climate concerns, as well as support and promote Napa Valley's vineyard workers with education and professional development, including adult literacy, management training, and mentorship programs to foster the next generations of industry leaders.
"We're thrilled to have John Anthony Vineyards celebrate their 20th Anniversary at Harvest STOMP as Presenting Partner," said Sonya DeLuca, Interim Executive Director at Napa Valley Grapegrowers. "As grape growers, vintners, and vineyard managers, John Anthony Family of Wines understands the importance of supporting farmworkers and their families, and being an active part of the Napa Valley community."
In addition to sponsoring these philanthropic-focused fundraisers, John Anthony Vineyards will continue hosting a series of intimate dinners to celebrate our 20th Anniversary.
"Giving back to our community has always gone hand in hand with growing the John Anthony Family of Wines portfolio here in Napa Valley," said John Anthony Truchard, Founder and CEO of John Anthony Family of Wines. "It's an honor to expand our partnerships with both the V Foundation Wine Celebration and Harvest STOMP fundraising events whose missions mean so much to Michele and me personally. We hope to only increase our efforts in supporting these incredible organizations for many more years to come."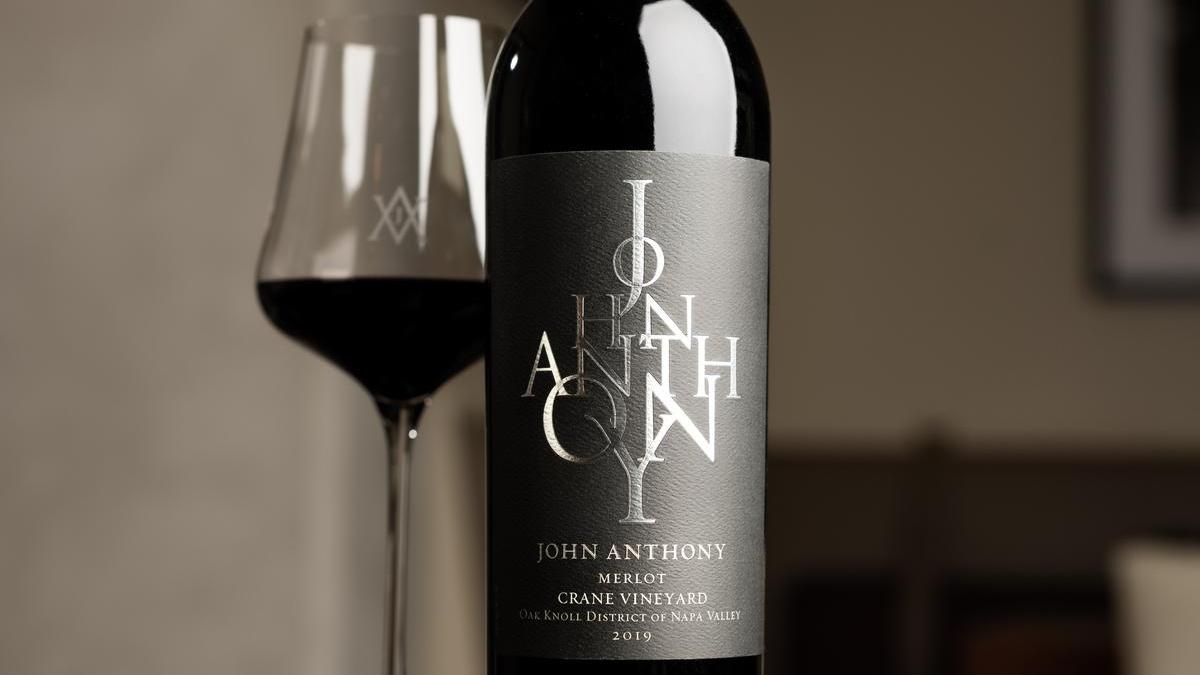 Among the world's most popular red wine varietals, Merlot remains a timeless classic and John Anthony Crane Vineyard Merlot is among the best of the best. This extravagantly textured wine hails from the very first vineyard that John planted. Join us now as we celebrate this enduring John Anthony icon.
The new release 2019 John Anthony Crane Vineyard Merlot is a stunning example of Merlot. Crane Vineyard holds a special place for John, as the four-acres of vines resides on a property long owned by the family of his wife, Michele. With the first Crane Vineyard Merlot vines planted in 1996, this vineyard site ignited John's unwavering passion for Napa Valley's Oak Knoll district. These vines continue to grow in maturity and stature, producing a beautifully structured Merlot that is both velvety and sumptuous.
Elegant, juicy, and bold–John Anthony Crane Vineyard Merlot displays unique qualities characterized by the rich terroir and cool temperatures in the Oak Knoll District of Napa Valley. This French clone varietal was barrel aged for 20 months in 60% New French Oak creating a delicate wine with prominent notes of dark fruit layered with undertones of baking spices and mocha.
A Spotlight on Crane Vineyard
John is now opening his personal library to share earlier vintages of the small-production, sought-after Crane Vineyard Merlot at the next John Anthony Vineyards 20th Anniversary Dinner on Saturday, July 29th. This Michelin-caliber event features farm-fresh seasonal dishes paired with library selections dating back to some of the earliest releases of the Crane Vineyard Merlot. The striking age-worthiness of this Merlot will shine in every glass. This culinary experience is reserved for a maximum of 10 cherished guests amid the incomparable setting of our historic Church Vineyard estate.
You may also acquire a curated library bundle featuring the 2017 through 2019 vintages of the John Anthony Crane Vineyard Merlot—perfect for the cellar of any Merlot connoisseur.
Unmissable Experiences
Adding to the list of unmissable experiences, we extend a warm invitation to save the dates for two upcoming events featuring John Anthony, set to take place during the upcoming summer and fall seasons.
Join us at our Fall Equinox Party on Saturday, September 23rd as we unveil our spectacular collection of Fall Release wines while punctuating this momentous 20th anniversary year.
RESERVE List and ONE List members will be treated to a spectacular celebration on Friday, September 22nd as we share the latest vintages of the hyper-limited John Anthony ONE wines—Chardonnay, Merlot, Syrah and Cabernet Sauvignon.
Finally, our monthly 20th Anniversary Dinner Series will continue into the fall and holiday season, all showcasing rare library selections from John Anthony's heritage estates.