Welcome to the John Anthony Vineyard Blog
​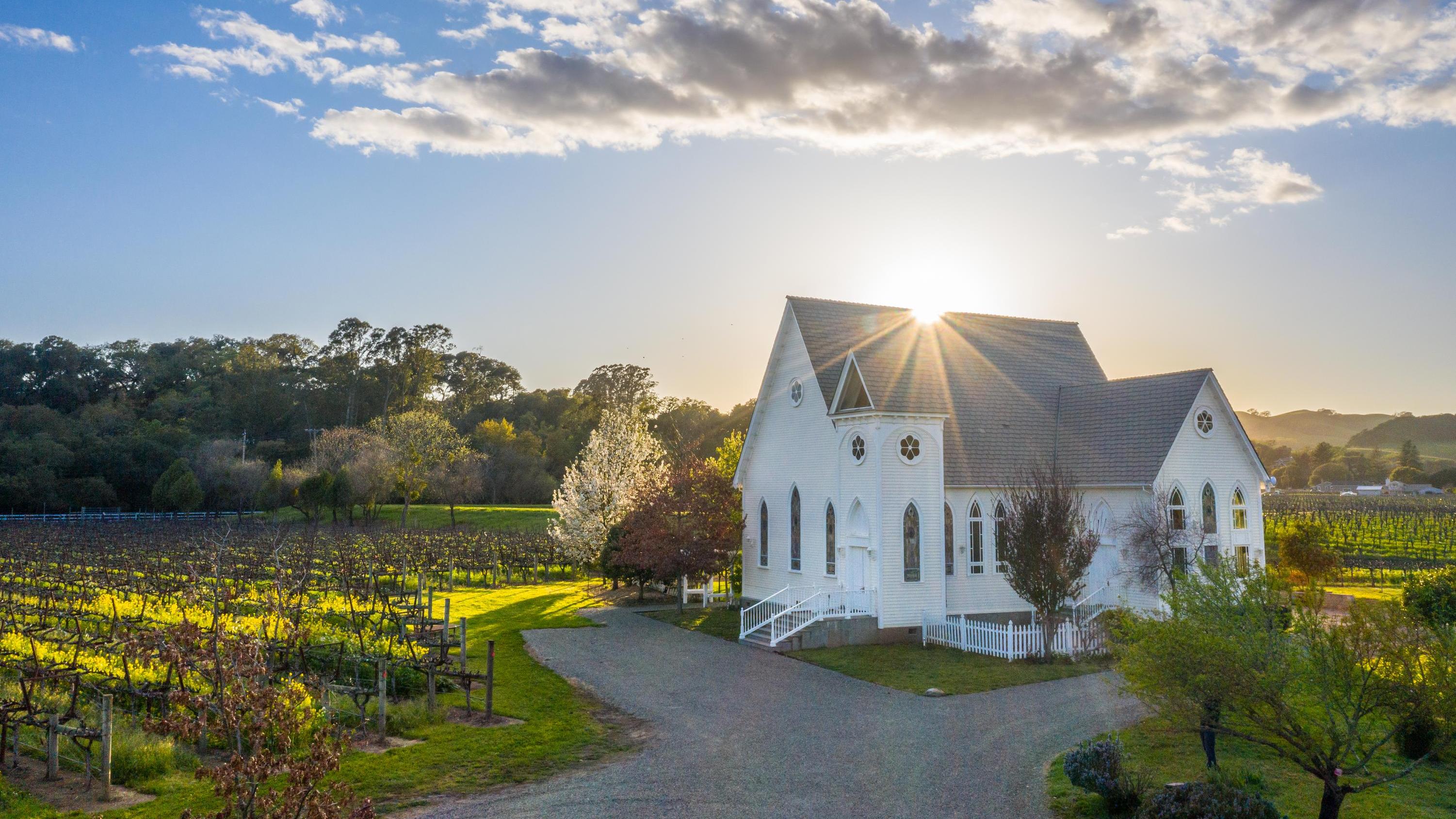 Join John Anthony to commemorate our remarkable 20-year journey with an exclusive culinary series designed to captivate your senses.
The historic Church Vineyard estate sets the stage for guests to gather for an intimate affair of exceptional wine and cuisine beginning May 20th, 2023. Tour our stunning 4-acre hidden gem vineyard that John has been farming since 2003. Once a month, witness the changes of this idyllic setting throughout the growing season: bud break, veraison and harvest for an unforgettable experience.
Mark your calendars for a select Napa Valley experience like no other—each focused on a vineyard, varietal, vertical or vintage that defines the John Anthony portfolio. Each event is limited to ten guests for a truly intimate and memorable evening.
Join us:
• Saturday, May 20th: Showcasing our sought-after Church Vineyard Sauvignon Blancs with some of its vintage library counterparts.
• Saturday, June 24th: The June dinner in our 20th anniversary dinner series will boast our original single vineyard Coombsville Cabernet Sauvignon and its vintage library counterparts.
• Saturday, July 29th: The fifth in this series of dinners will feature our small production Crane Vineyard Merlot and some vintage library selections.
• Friday, September 22nd: The only ONE Dinner in the dinner series, showcasing the very best single barrel Cabernet Sauvignon that we produce – The ONE. This private dinner includes library selections dating back to the inaugural vintages of The ONE, which is a wine that is never poured outside of allocations to our top tier of List Allocation members.
• Saturday, October 21st: Our October dinner will showcase the depth of our incredible Napa Valley Cabernet Sauvignon – including our newest releases, accompanied by some of the inaugural vintages that John produced.
• Saturday, November 18th: The eighth in our 20th anniversary dinner series will feature our cult-classic Syrah, accompanied by features from our Oak Knoll District and micro-production of Crane Vineyard.
• Saturday, December 16th: The ninth and final dinner in our 20th anniversary dinner series will showcase every iteration of La Dame Michele that we have produced. Truly a dream come true for sparkling wine aficionados.
Greeted by the John Anthony wine education and hospitality team with the La Dame Michele Blanc de Mélange sparkling in hand, you'll enjoy a vineyard tour with appetizers before heading inside the stunningly renovated church at the center of the property.
Expert wine and food pairings by our Estate Chef, formerly of the French Laundry, will bring you on your chosen journey of John Anthony's classic Napa Valley wines—each beginning with Sauvignon Blanc grown here at Church Vineyard.
Carefully crafted pairings will heighten the enjoyment of the wines while the John Anthony team shares the provenance of each wine and the inspiration for each course served.
Rounding out the evening, Chef will serve the dessert course paired with John Anthony Late Harvest Sauvignon Blanc produced from Church Vineyards only in those vintages with specific conditions that create this luscious wine.
The John Anthony team is excited to welcome you to this unique celebration. Please enquire at jav@javwine.com or 707-265-7711 to reserve your place.

A Year of Celebrations
In addition to the John Anthony 20th Anniversary Dinner Series, please join us at these iconic wine events, including:
• BottleRock Napa Valley, Platinum Lounge on May 26th in Napa Valley, California: Exceptional Sommeliers and Masters of Wine will host a tasting of John Anthony Signature releases to the soundtrack of incredible world-class musicians.
• Collective Napa Valley Barrel Auction on June 2nd in Napa Valley, California: Join us in support of the broader Napa Valley Community at this auction hosted by Napa Valley Vintners. Bid on a unique John Anthony barrel offering of Cabernet Sauvignon
• FOOD & WINE Classic from June 16th -18th in Aspen, Colorado: Join us under the Grand Tasting tent of the leading US food and wine festival.
• V Foundation Wine Celebration from August 3rd-6th in Napa Valley, California: Proudly sponsoring the esteemed V Foundation in its 25th year.
• Harvest STOMP on Saturday, August 26th in Napa Valley, California. Join us as we celebrate 16 years of raising paddles to protect local agricultural land and support farmworkers through Harvest STOMP.

Please connect with the John Anthony Wine Education & Hospitality team to learn more about the 20th Anniversary Dinner Series and Year of Celebrations events.
Reserve now to join these one-of-a-kind curated Napa Valley experiences.