October 10, 2023 | John Anthony Vineyards
Napa Valley Harvest 2023: The Long Game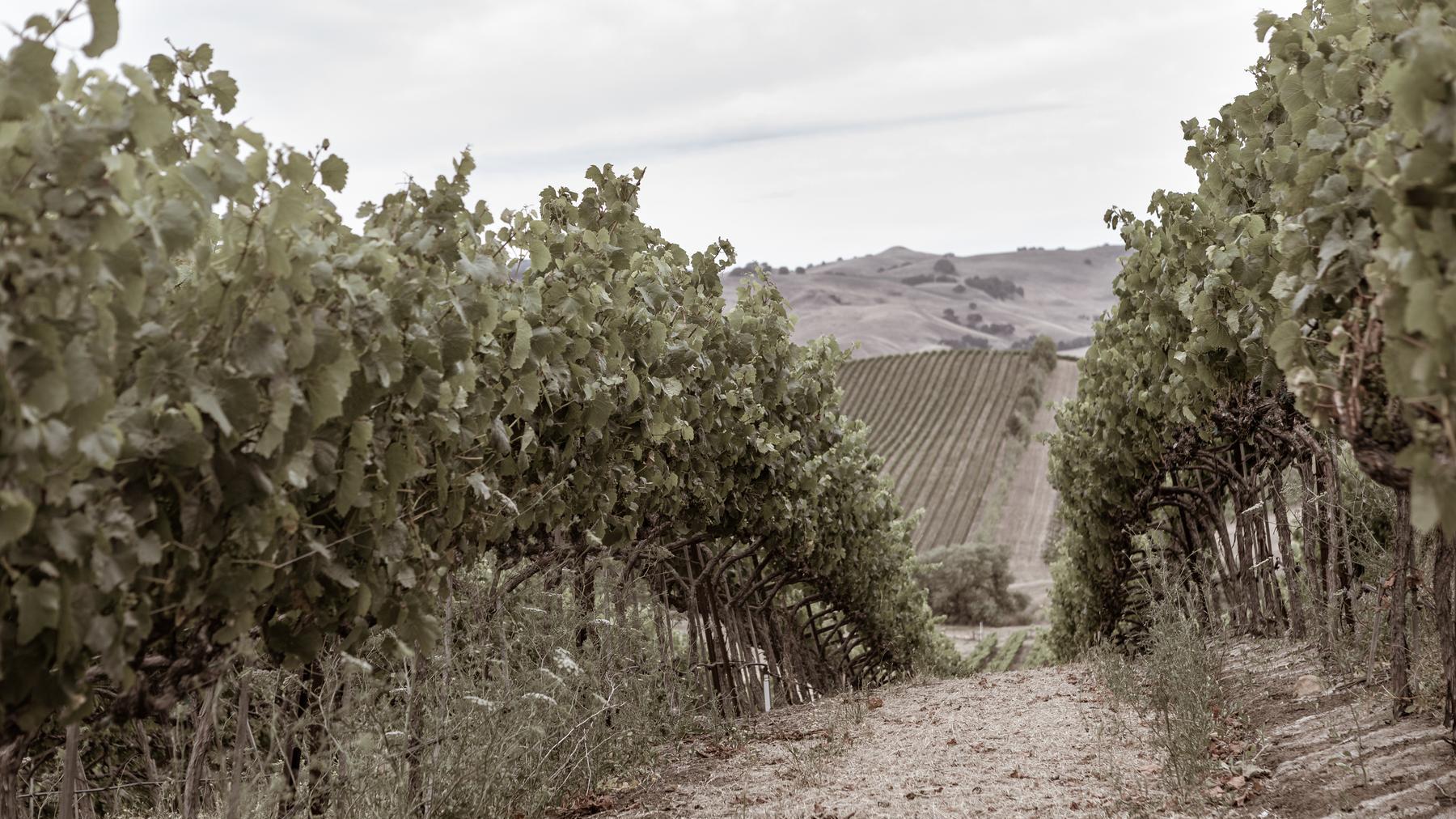 The John Anthony vineyard team is holding fast to a simple mantra this harvest season: "Late is great."
The growing season here in Napa Valley started with an unusually wet winter giving the vines plenty of hydration to get them started. A moderately warm spring and summer followed with minimal heat spikes—giving the vines a slow and gentle ripening window. All the markers (bud break, bloom, and veraison) have been about 2-4 weeks later than usual and that's also where we find ourselves this harvest season. John Anthony's first picks of Chardonnay grapes for the La Dame Michele sparkling program didn't start until mid to late September from the iconic Jameson Canyon. Our still whites—Sauvignon Blanc in historic Church Vineyard and Chardonnay in Carneros Gap followed in early October.
"A long, slow ripening curve like this typically provides excellent physiological ripeness in the fruit, with the flavors, phenolics, and acidity all coming together nicely," says Sander Scheer, John Anthony's Director of Vineyard Operations. "The message from our winemaking team is that they're excited about the flavors they're tasting. The quality is absolutely there if you are patient."
Cabernet Sauvignon occupies the core of the John Anthony portfolio, with six discrete vineyard-designate programs from this noble varietal. Later ripening by nature, our Cabernet harvest strategy is very much a waiting game, carefully monitoring each estate to pick at the perfect ripeness for the specific clone and each vineyard's terroir. For this reason, we anticipate considerable harvest action starting in mid to late October, all of which will be done by hand and overnight when the grapes are cool. The Calistoga Vineyard Cabernet Sauvignon will likely be first, a testament to the northern valley's warmer conditions. Our estates in the cooler Oak Knoll District will come later, with R/D and GnR vineyards likely being the last to be picked.
The longer the harvest season goes, the higher the chances of disruption by stormy weather. This is where John's hard-earned farming expertise comes into play—no matter what Mother Nature brings; our team has the know-how to adapt and maneuver to the best possible outcome. For now, all things are pointing to a banner vintage for our Cabernet Sauvignons and other wines—a fitting reward for the patience and effort that got us here.
Comments
Commenting has been turned off.