Welcome to the John Anthony Vineyard Blog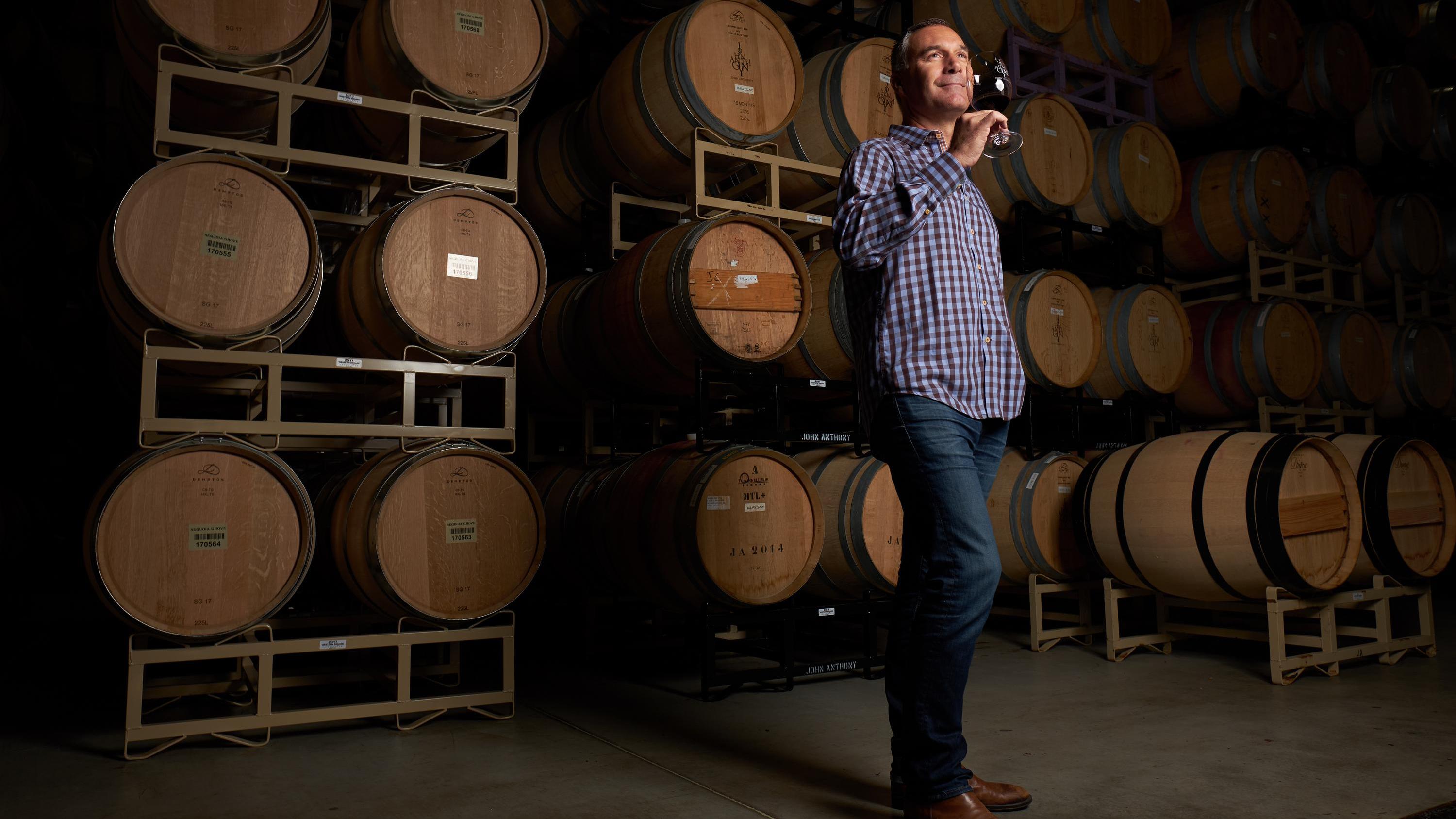 As a second-generation winegrower who grew up admiring Napa Valley greats such as Robert Mondavi, André Tchelistcheff, Mike Grgich and his own father Tony Truchard, vintner John Anthony Truchard places great value on the virtue of endurance.
In other words, it's not just about making remarkable wines—it's about cultivating a legacy.
This is why John Anthony Vineyards' 20th anniversary in 2023 means so much to John. It marks a telling milestone in his journey and sparks the next chapter in the brand's unfolding story.
A Year of Celebration
No moment of this magnitude should pass without commensurate celebrations, which is why we have planned 20 special events throughout 2023 to mark our 20th anniversary—all for you, our cherished LIST members and loyal supporters.
More details will unfold in the weeks and months ahead, but for now we encourage you to mark your calendars for the 20th Anniversary Soirée hosted by John on April 15th 2023, featuring coveted library wines as well as a special anniversary release. It all happens at the John Anthony Tasting Lounge in downtown Napa, where our Michelin-caliber winery chef will create delectable pairings for each of the three original John Anthony wines: Napa Valley Syrah, Napa Valley Cabernet Sauvignon (now the single-vineyard Twisted Oak Cabernet Sauvignon) and the Reserve Cabernet Sauvignon.
This is one event not to be missed—and there will be many more as the year unfolds. As always, we will maintain our signature presence at BottleRock Napa Valley in May, the Napa Valley Barrel Auction in June; and our continued support of the V Foundation's Wine Celebration and Napa Valley Grapegrower's Harvest STOMP marking our 20th vintage. The annual John Anthony Fall Equinox Celebration will return with our highly anticipated fall release wines in September, and John will also host a limited series of exclusive vintner dinners in California, New York, Florida and Texas.
Future Forward
As we look forward to this milestone year, there is also a sense of coming full circle. When John struck out on his own, planted his first Oak Knoll District estate and established John Anthony Vineyards, this is exactly what he had hoped to achieve 20 years hence: an exceptional portfolio of distinctive world-class Napa Valley wines with a loyal following and an exciting future yet to be written.
As a self-made vintner who has invested greatly in the City of Napa, John has another reason to celebrate this year: he has been named the 2023 Napa Citizen of the Year by the Napa Chamber of Commerce, awarded annually "to a community member whose tireless passion and demonstration of vision for Napa serves as an inspiration to many."
Best of all, this is a shared journey. Thank you to everyone who has supported us over the years, and if you are a newcomer to the John Anthony experience, we say: welcome. Together, we will make 2023 distinctive, luxurious and unforgettable.