June 13, 2023 | John Anthony Vineyards
Coombsville Cabernet Sauvignon: A Celebration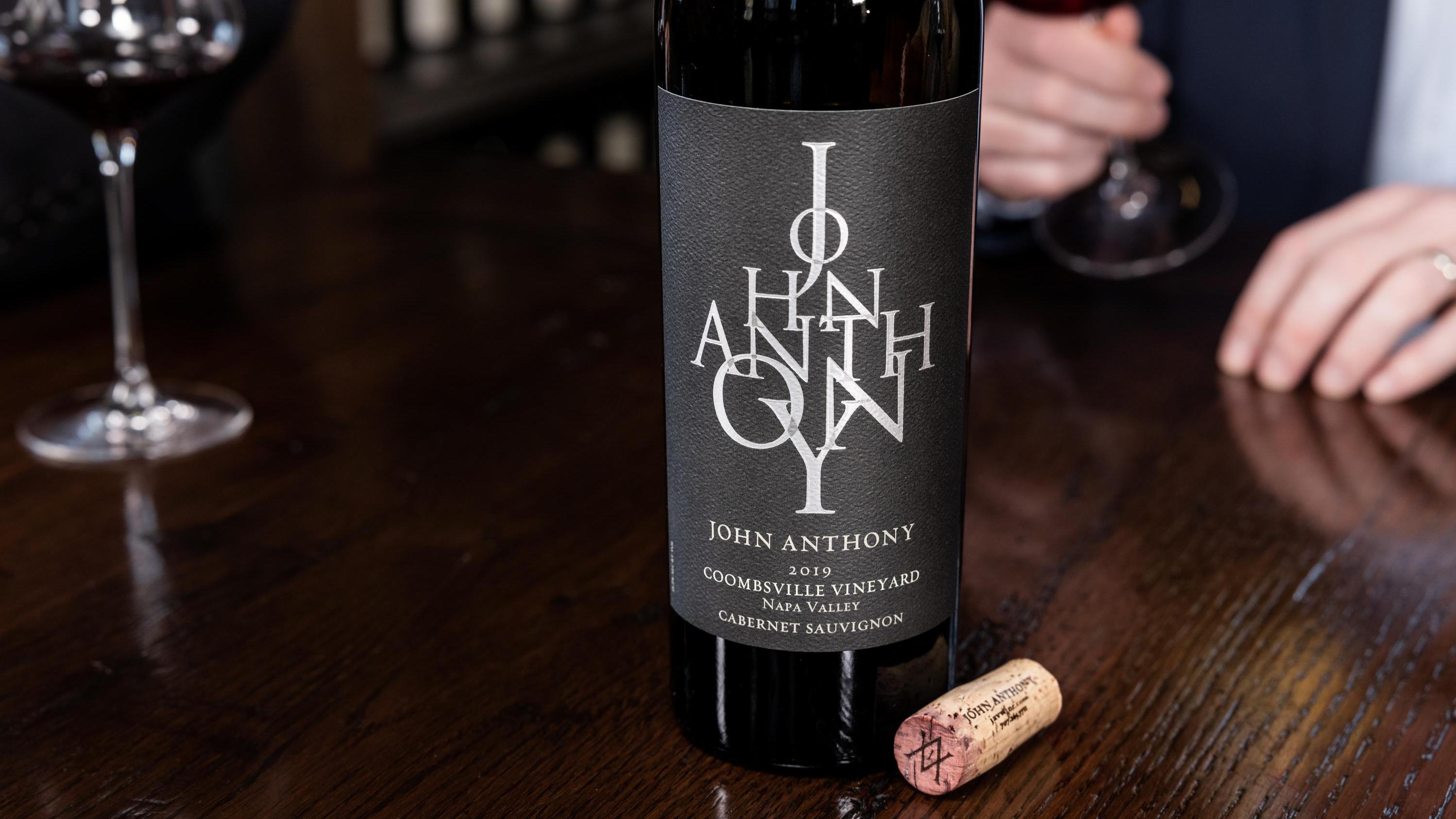 Join us this June as we turn the spotlight on the highly anticipated 2019 John Anthony Coombsville Vineyard Cabernet Sauvignon and its vintage library counterparts.
The 2019 John Anthony Coombsville Vineyard Cabernet Sauvignon lands as one of the single-vineyard gems in our Spring Release collection. John established this four-acre estate before Coombsville was even recognized as a designated AVA—a testament to his pioneering belief in what has become a coveted Napa Valley district.
John is now opening his personal library to showcase earlier vintages of the Coombsville Cabernet Sauvignon at the next 20th Anniversary Dinner, hosted at our historic Church Vineyard estate on June 24. The journey and evolution of our Coombsville Cabernet Sauvignon will come alive in the glass as we treat you to an unmissable Michelin-caliber culinary experience designed exclusively for a maximum of ten guests. The wines will be expertly paired with beautiful farm-fresh seasonal dishes prepared by our Estate Chef, formerly of the French Laundry.
John's vision for Coombsville Vineyard is rooted in Napa Valley tradition. The vines are head trained, spur pruned and dry farmed—a heritage-style of viticulture that presents as wild and untamed and produces expressive, concentrated flavors. These legacy winegrowing methods help the vines conserve energy while protecting the beneficial insects in the Coombsville ecosystem.
The fruits of John's vision are abundant in the new release 2019 vintage, which presents dark, brooding hues in the glass. Deep blackberry, pome and blue fruit aromas are accentuated by notes of dried herbs and graphite. The blue and black fruit impressions continue on the palate, accompanied by blue flowers, pepper and gravelly soil. This cellar-worthy vintage delivers power, depth and well-defined structure on the finish. Only 323 handcrafted cases were produced.
Savor the magic of John Anthony's Coombsville Cabernet Sauvignon dating back to its earliest vintages by reserving your seat at the table for our next anniversary dinner. Immerse yourself in the captivating narrative and rich heritage of these exceptional library wines as the John Anthony team takes you on a journey, making an impression that will last a lifetime. We cannot wait to spend this special evening with you.
Comments
Commenting has been turned off.