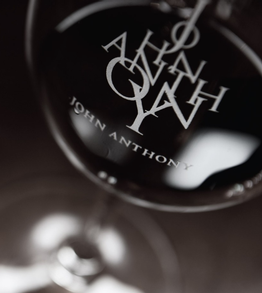 Google Napa Valley Trio

The "Google Napa Valley Trio" includes one of each of the following:

2019 John Anthony Carneros Sauvignon Blanc 750 mL
"Western clone Sauvignon Blanc provides brightness with energy. A dollop of musque clone adds nuance and complexity. Fuji apple, lychee nut, honeydew melon and tangerine blossoms on the nose. Ruby grapefruit, tart fruit cocktail and yellow peach flavors intermingle with lemongrass and jasmine tea. Stainless steel fermentation allows for the wine's body to be svelte and fruit focused with subtle aromatics."

2016 John Anthony Napa Valley Cabernet Sauvignon 750 mL
"Mixed berry aromas with plum and dark currant. Hints of black licorice and sweet herbs. On the palate, the wine is rich and broad with firm structure balanced by a supple finish. Blackberry and Cassis flavors dominate with the support of five spice and a high mineral tone. This classic Napa Valley Cabernet Sauvignon continues to bear the standard for John Anthony. It can be enjoyed immediately and for the next 15 years to come."

2010 John Anthony Crane Vineyard Merlot 750 mL
"Black current, anise, cedar and cigar box aromas arise to flavors of ripe plum leading to zesty dried blackberry, cracked pepper and licorice with tight focus and lingering ripe tannins."